300 kilometers north of Punta Arenas, a town of red roofs and white walls stands majestically like a jewel between blue skies and green meadows. This is the capital of the municipality of Torres del Paine, proud of its gaucho origin, its matte and its people. Welcome tourist, welcome traveler to the land of Cerro Castillo Village.
The sculpture of a furious horse standing on two legs confirm your arrival at the place. It is one of the many tributes to the faithful companion of the gaucho man that you can also see in signs, decoration and, of course, in its version in flesh and blood, carrying the lambs who so generously provide wool and meat to the locals.
Have you tried the lamb in a stick? It is a specialty of Cerro Castillo Village! A delicious barbecue cooked for hours over low heat and that later melts on your palate. And how not to mention the patagon churrasco? A sandwich made with delicious pieces of meat, four fried eggs, onion and cheese, all in a crunchy baked homemade bread. Don't forget to ask for it if it's cold or if you intend to do long walks. If you prefer something sweet, you have to taste the rhubarb and orange jam.
On your first visit remember to eat the dark fruits of the Calafate; it is said that who does it will ensure the visit to these Patagonian lands and I'm certain that you will want to return. For sure, people and places of Cerro Castillo Village will conquer your heart.
Experience Cerro Castillo Village with GreatChile
Programs & Tours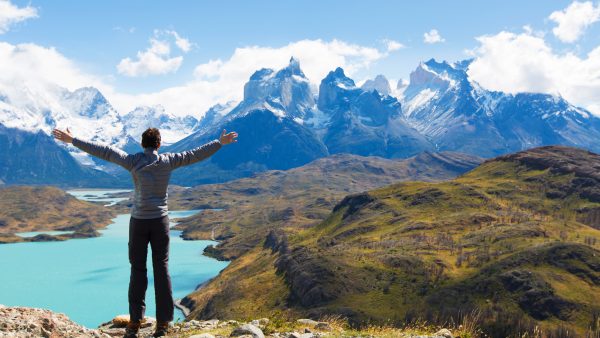 Torres del Paine Full Day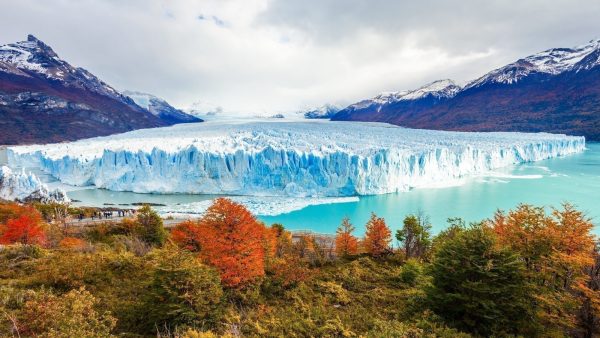 Perito Moreno Glaciar