Transfers

Physical Demand
low
Full day. Perito Moreno Glacier Excursion (Argentina).
A journey through the Patagonian steppe to the Perito Moreno Glacier, Argentina, to appreciate one of the most impressive natural shows in South America.
The Perito Moreno Glacier offers a spectacle of images and sounds. The light ice slides occur permanently, so it is very possible to witness this particular phenomenon of nature. The uniqueness of the glacier not only lies in its 30 km long and easy access, but also in the fact that it is one of the few that is advancing, while most of the world's glaciers are retreating. The footbridges, balconies and viewpoints installed in the national park allow even the elderly or the physically handicapped to approach the Perito Moreno without danger.
Schedule
06:30 - Departure from Puerto Natales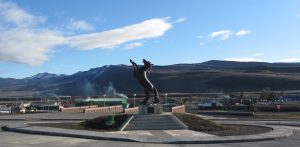 07:30 - Stop at the Chilean-Argentinean border for immigration
After crossing the border posts at Cerro Castillo and Cancha Carrera, the route crosses the immensity of the Argentine Patagonian steppe towards the beautiful tourist town of El Calafate, about 270 km away from Puerto Natales.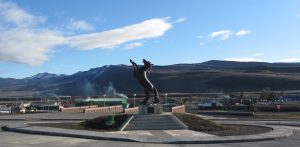 11:30 - Arrival in Calafate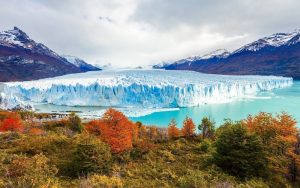 12:30 - Perito Moreno (approximate stay of 2 hours)
During the tour, local fauna species such as guanacos and ñandúes can be seen and also the Argentino Lake and the Santa Cruz River on their way to the Atlantic Ocean can be appreciated.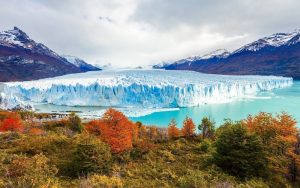 17:30 - Return to Calafate
On the way back from the visit to the Perito Moreno Glacier and only if the schedule allows it, there is a brief 15-minute stop at El Calafate.
22:30 - Arrival in Puerto Natales
Included
Transfers from/to Accommodation in Puerto Natales
Available for the urban area of Puerto Natales.
Not Included
Possible Boat Trip
Price per person 8000 AR$ (pesos argentinos)
Meals
As mentioned in the itinerary.
Entrance Fee Los Glaciares National Park
Price per person 5500 AR$ (pesos argentinos)
General Conditions
| | |
| --- | --- |
| Minimum: | 2 |
| Departure: | 06:30 |
| Duration: | Full Day |
| Return: | 22:30 |
Important information:
Daily service, operates with a minimum of 6 passengers, which must be consulted at the time of booking.
Spring / Summer Operation:
To cross the border:
The formalities and/or documentation required at the border crossing between Chile and Argentina by the Customs Service are personal and the responsibility of each passenger. GreatChile will not be responsible if, as a result of not complying with any regulation, you are prevented from traveling. Please, inform yourself previously.
International travel, please check at the embassy of your country of origin if you need a visa to enter Argentina.
Cost and additional services not included in the fare:
Entrance to Los Glaciares National Park: $5.500 Argentine pesos per person.
Nautical safari: $8000 Argentine pesos per person (minimum 9 passengers and subject to availability and weather conditions).
* these payments are made directly on site, in cash and only in Argentine pesos*
Request tour with GreatChile
Questions? Contact GreatChile
---
---
---
---
Other services you might like
Programs & Tours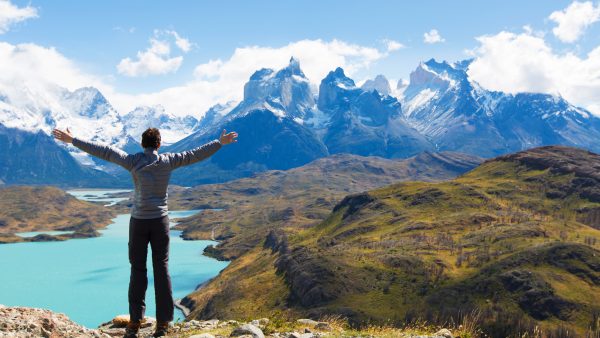 Torres del Paine Full Day
Transfers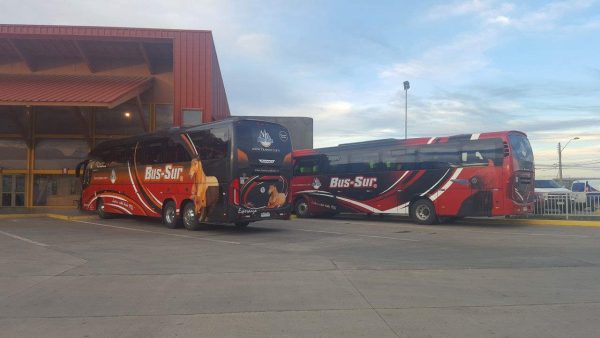 El Calafate (Argentina) Bus Terminal – Puerto Natales Bus Terminal