Grey Glacier
Just a couple of days before we had the wonderful opportunity to see the Grey glacier from the viewpoint that bears its name, a trekking around the lake that amazed us with its charm and left us with a deep desire to have a more intimate encounter with this ice giant.
And after making a few financial considerations we returned to the black sand beach surrounding Grey lake for the boat that would take us to the glacier which each year disappears in a slow goodbye.
It may not look like it, but this glacier is indeed the biggest one in Torres del Paine Park (6 kilometers wide) and to reach it, we passed the Pingo River and endure strong winds in some of the sections. It is cold, but we forget about it in the company of other tourists who also want to meet the giant. Slowly, we approach our blue ice destination.
At last, we have arrived! Excitedly, we contemplate the same glacier that appeared so far away from the viewpoint and it is now so close we can touch it with the stretch of one hand. We get lost in an environment of white and blues, overwhelmed among icebergs and rocks, absorbed among such natural beauty that shyly we steal in a peace of ice that cools our whiskey.
Experience Grey Glacier with GreatChile
Programs & Tours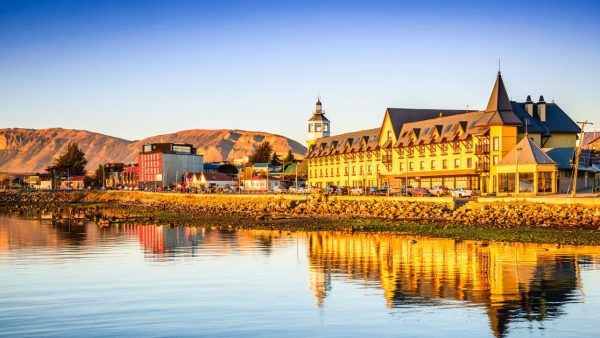 Puerto Natales Classics
4 Days / 3 Nights, from/to Punta Arenas Airport