Trail between Las Torres sector and Serón
Enjoy this 13.5-km point-to-point route near Torres del Paine, Magallanes. It is generally considered a moderate route, taking an average of 3 h 40 min to hike. It is a popular region for backpacking, camping and hiking, so it is likely to meet other people while in the area. The best time to visit this route is from October to March. You will need to leave your pets at home as dogs are not allowed on this route.
Usually this route will be the first stage if you are doing the O Circuit inside Torres del Paine National Park. It serves as a brief introduction to the spectacular Patagonian crossing on a gravel road that gradually enters a lenga forest along the Paine River. The Seron camp has some infrastructure: a modest store with a few items (such as bottled water, chocolates, wine), toilets, hot showers, outdoor sink for drinking water and washing dishes, plus a small common indoor space for dinner and breakfast with a full board option.
Experience Trail between Las Torres sector and Serón with GreatChile
Programs & Tours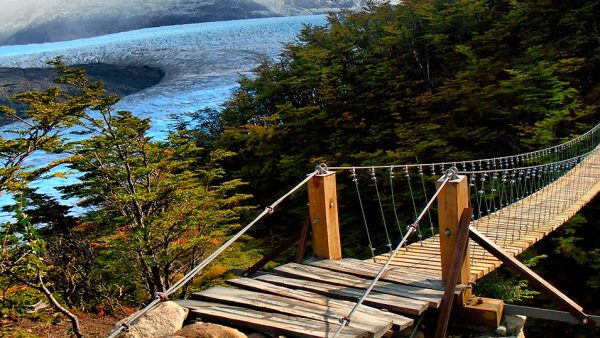 O Circuit Torres del Paine
8 Days / 7 Nights, from/to Puerto Natales