Surprised, right? My promise was to help you capture the perfect postcard of Torres del Paine and I couldn't think of a better place to do it that in front of the majestic Amarga Lagoon that now greets us, showing off in all its glory.
Aground on the slopes of Cerro Toro, this bluish green mirror caught between massifs got its name from its high pH waters that give it its characteristic flavor. And those white stones that crown its shores are calcium carbonate stromatolites, rock formations found in few places in the world. So, the ones you observe can only be found in the Llamara Salar and in certain Australian lagoons.
Look, we're lucky! A flock of flamingos takes a break in Laguna Amarga, making our pictures even more beautiful. The blue sky is completely clear and allows us to glimpse the peaks of the Torres del Paine.
Since we have had such a good weather, I propose you to move a little further and go to the Sarmiento Lake entrance, just 2 hours from here. It is a very easy path to walk, almost a straight line, where we can fully enjoy the park's wildlife. We will see guanacos, rheas and who knows if fate blesses us, a puma, the "mountain lion" so coveted by documentary filmmakers and photographers who visit the park.
Experience Amarga Lagoon with GreatChile
Programs & Tours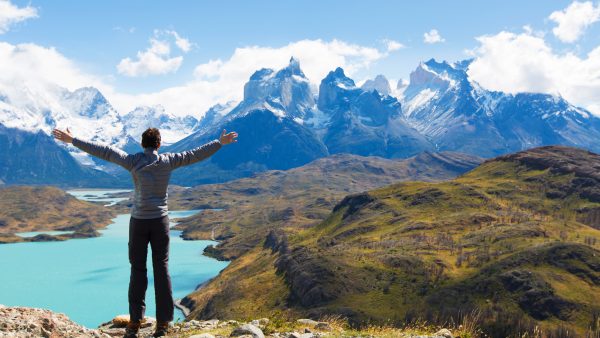 Torres del Paine Full Day