El Calafate
One of the most attractive destinations in Argentine Patagonia. It is the gateway to Los Glaciares National Park, which, due to its natural beauty, was declared a UNESCO World Heritage Site.
El Calafate is located in the province of Santa Cruz and its name comes from a thorny shrub endemic to Argentine Patagonia. Los Glaciares National Park covers an approximate area of 600,000 hectares. From this great ice field 47 glaciers break off, among them: Marconi, Viedma, Moyano, Upsala, Agassiz, Bolado, Onelli, Peineta, Spegazzini, Mayo, Ameghino, Moreno and Frias, all of them belonging to the Atlantic basin.
The Perito Moreno glacier is one of the main ones in this area, the largest in the park. Its real depth is 170 meters and its surface is about 250 km². You can go through a series of walkways located in its surroundings.
El Calafate is also a very attractive city for its large number of restaurants, accommodation, shops and recreational services.
Experience El Calafate with GreatChile
Programs & Tours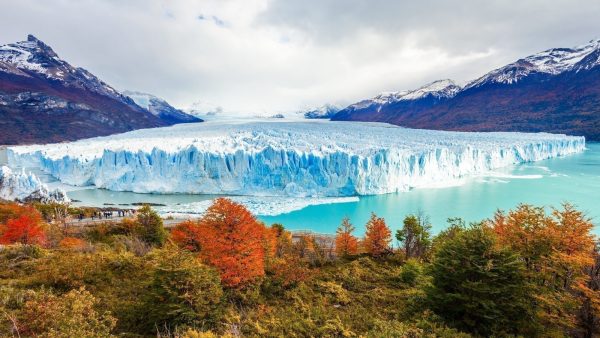 Perito Moreno Glaciar