Punta Arenas and Puerto Natales
5 Days / 4 Nights, from/to Punta Arenas Airport

Accommodation

Guide

Transfers

Snacks
Start your adventure in the impressive Magallanes Region. From the moment you arrive in Punta Arenas or Puerto Natales, you will begin an exciting 5-day, 4-night journey designed for nature and adventure lovers.
Explore the diversity of native flora and fauna from the majestic Torres del Paine National Park to the iconic king penguin colony in Punta Arenas. We offer you an unforgettable experience full of extraordinary moments in Patagonia.
Schedule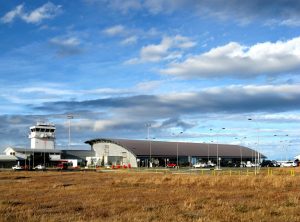 Arrival at the Punta Arenas Airport
Your arrival at Punta Arenas Airport is the beginning of a unique experience in Chilean Patagonia. Surrounded by mountains and fresh air, you will feel the essence of this extraordinary destination from the very first moment. The airport is welcoming and comfortable, guaranteeing a smooth start so you can immediately immerse yourself in the wonderful adventure that awaits you. Welcome to Patagonia!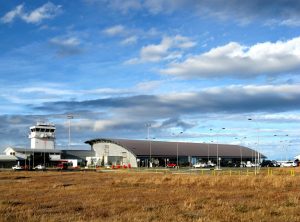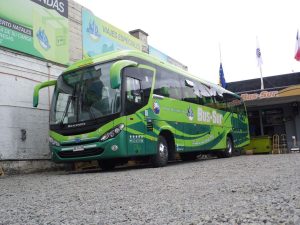 They operate between 7:30 am and 8:00 pm. - Bus trip in regular bus from the airport to Puerto Natales
A convenient and scenic way to reach your destination in Patagonia. You will board a comfortable bus that will take you through spectacular landscapes, where you will be able to contemplate the majesty of the region. You will enjoy a safe and relaxing ride as you immerse yourself in the natural beauty of Patagonia, and get ready for a visually stunning experience on the way to Puerto Natales!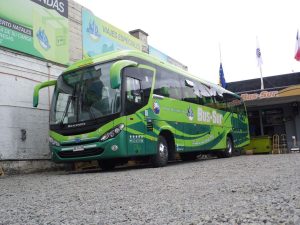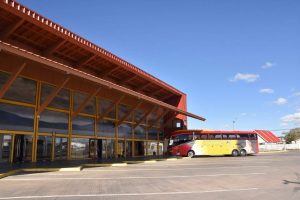 Transfer from the bus terminal to Costaustralis Hotel
Once you arrive at Hotel Costaustralis in Puerto Natales, you will be greeted with hospitality and friendliness. This is the starting point for your exploration of Patagonia, where you will enjoy accommodations overlooking the city. If you prefer, you can request a room with ocean view, subject to availability.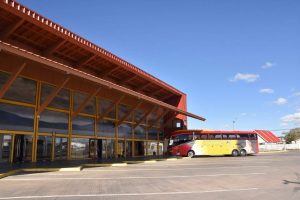 Welcome dinner in the hotel
Here, you will have the opportunity to delight yourself with authentic Patagonian flavors in a cozy and elegant atmosphere.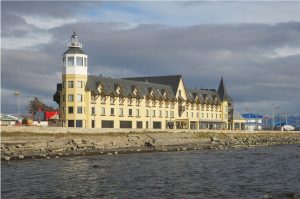 Night in Costaustralis Hotel Standard Room
The Costaustralis Hotel has rooms for 1-3 people with views of the Almirante Montt gulf and the city. You can count on wifi, television, safe box, telephone, desk, heating and wake up service for your comfort.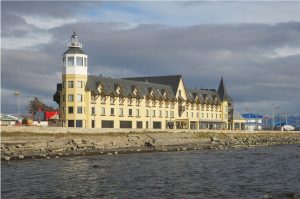 07:00 AM - Pick up from lodging
This full day excursion begins with a visit to the millenary Milodon Cave and then continues with a full tour of the Torres del Paine National Park. Here you will enjoy the best sample of the native Patagonian landscape, which combines a majestic mountain range composed of the Torres del Paine, the Cuernos del Paine and the Paine Massif; lakes and lagoons of intense turquoise colors where Lago Grey, Lago Pehoé and Laguna Amarga stand out; glaciers and abundant local flora and fauna.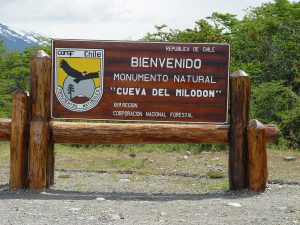 Visit to Milodon Cave Natual Monument
On the Milodon Cave excursion, you will explore an impressive cavern that was home to a gigantic prehistoric mylodon. You will discover fossils, impressive rock formations and an exceptional panoramic view of Chilean Patagonia.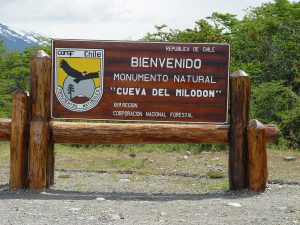 Torres del Paine, the Cuernos del Paine and the Paine Massif and lakes
Exploring the Torres del Paine viewpoints will give you the opportunity to see the majestic Cuernos del Paine and the imposing Paine Massif. In addition, the reflection of these natural wonders in Sarmiento Lake adds a magical touch to the experience. A spectacle of nature that you cannot miss on your trip.
Lake Nordenskjöld
Lake Nordenskjöld in Torres del Paine National Park is a jewel of turquoise waters that will take your breath away. On your visit, you will have the opportunity to enjoy the beauty of this lake surrounded by the majestic 'Cuernos del Paine'. A visually stunning experience you won't want to miss.
Salto Grande waterfall that lie beneath the high peaks of the Paine Massif such as the Torres, Almirante Nieto, Los Cuernos and Paine Grande.
Let the majesty of the Salto Grande Waterfall envelop you under the shadow of the imposing peaks of the Paine Massif. The strength and beauty of these waters will remind you of the grandeur of nature. An experience that will connect you in a unique way with the environment of Torres del Paine National Park.
View of Grey Glacier
After enjoying a delicious lunch, we invite you to take a walk along the beach of Grey Lake, where you can admire the impressive glacier and the icebergs that reach the shore. This experience will leave you in awe of the natural beauty of Chilean Patagonia.
Return to Puerto Natales and overnight at Hotel Costaustralis.
After exploring all these natural wonders, we will return to Puerto Natales to enjoy an overnight stay at the Costaustralis Hotel. Relax and recharge your batteries to continue exploring Patagonia the next day.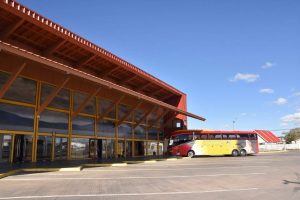 Enjoy a free day in charming Puerto Natales. You have the option to embark on exciting adventures, such as scenic hikes along the coast or boat trips to admire the Balmaceda and Serrano glaciers. If you prefer a more relaxed day, explore the streets of the town with its typical architecture and local stores offering unique souvenirs. Taste the authentic gastronomy in quaint restaurants and immerse yourself in the Patagonian culture. In the afternoon, return to Punta Arenas to continue your journey and discover more of the wonders of Chilean Patagonia.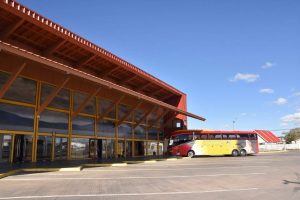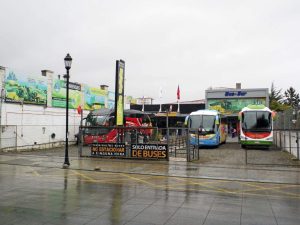 Transfer by regular bus from Puerto Natales to Punta Arenas.
Your transfer from Puerto Natales to Punta Arenas will be a comfortable and safe trip through the spectacular landscapes of Chilean Patagonia.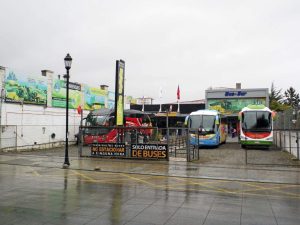 Transfer to Hotel Cabo de Hornos
From the Punta Arenas terminal to the Cabo de Hornos Hotel, you can take a direct cab, use shared shuttle services or check with the hotel for transfer options.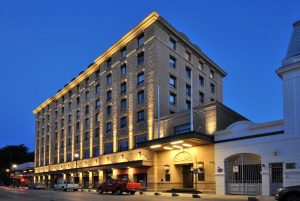 Night in Cabo de Hornos Hotel Standard Room
Upon arrival at the Cabo de Hornos Hotel, you will find a cozy refuge that will allow you to relax and recharge your batteries before your exciting excursion tomorrow. Enjoy a comfortable room and high quality services that will provide you with comfort and tranquility.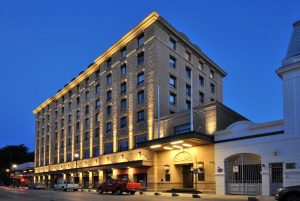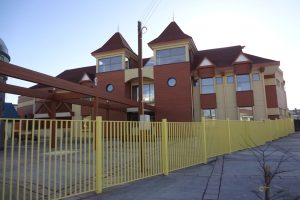 King Penguin and Tierra del Fuego Excursion
¡Excursión de Día Completo! Comenzamos con un emocionante viaje de dos horas a bordo de un barco, acompañados por juguetonas toninas y paisajes impresionantes, para atravesar el majestuoso Estrecho de Magallanes y llegar a la icónica isla de Tierra del Fuego. Una vez en Tierra firme, te invitamos a explorar el fascinante Museo de Porvenir, donde podrás conocer la rica historia de esta tierra en el fin del mundo. Una experiencia que combina la belleza natural y el legado cultural de la región.King Penguin and Tierra del Fuego Excursion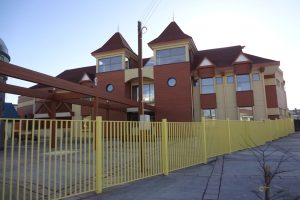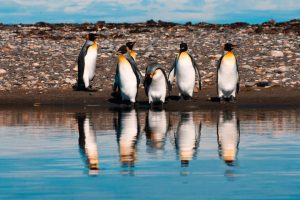 Full Day Excursion! We begin with an exciting two-hour journey aboard a ship, accompanied by playful dolphins and breathtaking landscapes, to cross the majestic Strait of Magellan and reach the iconic island of Tierra del Fuego. Once on the mainland, we invite you to explore the fascinating Porvenir Museum, where you can learn about the rich history of this land at the end of the world. An experience that combines the natural beauty and cultural legacy of the region.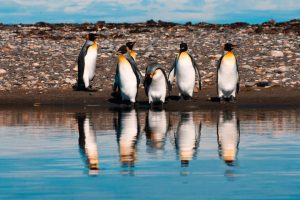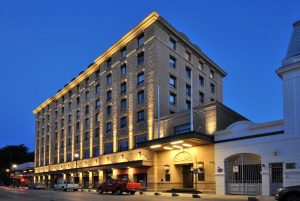 Night in Cabo de Hornos Hotel Standard Room
After lunch, we continue to the King Penguin Park, where you will have the unique experience of observing the majestic King Penguins in their natural habitat. This young colony of between 30 and 80 penguins allows you to see up close the second largest penguins after the Emperors. After this experience, we return to Punta Arenas, crossing Punta Delgada for a brief 20-minute sail before arriving in the city.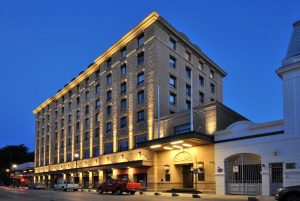 Night in Cabo de Hornos Hotel Standard Room
After the excursion you will return to Punta Arenas and stay at the Cabo de Hornos Hotel where you will spend the night to rest before your trip back home, taking in your mind the best memories.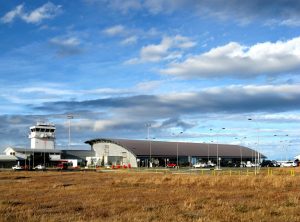 Buffet breakfast
On this last day of your trip, you will have a buffet breakfast to continue your tour with energy and satisfaction.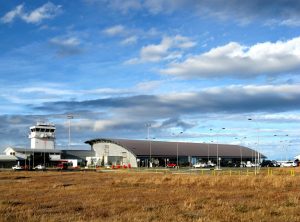 Transfer from Cabo de Hornos Hotel to Punta Arenas Airport
To close this exciting trip, we will take you from the Cabo de Hornos Hotel to the Punta Arenas Airport. We hope you enjoyed the Chilean Patagonia and that you return soon, taking with you unforgettable memories of this experience!
Included
2 nights accommodation at Hotel Cabo de Hornos Punta Arenas
2 nights accommodation at Hotel Costaustralis Puerto Natales
Round Trip Bus Tickets Punta Arenas – Puerto Natales
Round trip in regular shared service without a guide. Buses operate between 7:30 and 8:00 p.m. Transfer duration 3 hours.
Transfer from/to Bus Terminal
To accommodations in the urban area of Puerto Natales, without guide
Breakfast
Excursions Puerto Natales and Punta Arenas Program
Torres del Paine Park excursion, entrance tickets and lunch King Penguin Tour, visit museum, entrance tickets and Lunch
Not Included
Medical, accident or travel insurance
General Conditions
Program valid From October 1 until March 31
Reservations with a minimum of 2 people traveling together
Excursions in shared service with other tourists.
Program includes accommodation in Costaustralis Hotel in a room with Vista City. Vista Mar Request subject to availability.
King Penguin Tour subject to weather conditions. Does not operate on Monday
Optional excursions not included in the program.
Regular bus transfers operate between 7:30 and 20:00 hrs. Duration transfer 3 hours.
Commercial Conditions
PESOS
DÓLAR
Per Person in Standard
Single
$1.125.000
 1.460 USD
Doble
$745.000
 990 USD
Triple
$705.000
 945 USD
Values ​​in Pesos with Tax Included
Values ​​in dollars valid for foreign passengers presenting documentation of entry into the country.
Request tour with GreatChile
Punta Arenas and Puerto Natales
5 Days / 4 Nights, from/to Punta Arenas Airport
Questions? Contact GreatChile
---
---
---
---
Other services you might like
Programs & Tours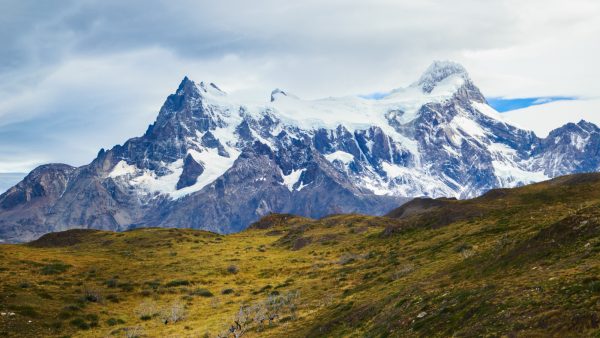 Torres del Paine Park and Base Torres
4 Days / 3 Nights, from/to Punta Arenas Airport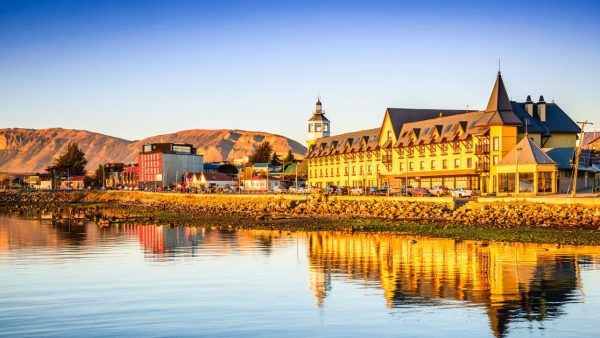 Puerto Natales Classics
4 Days / 3 Nights, from/to Punta Arenas Airport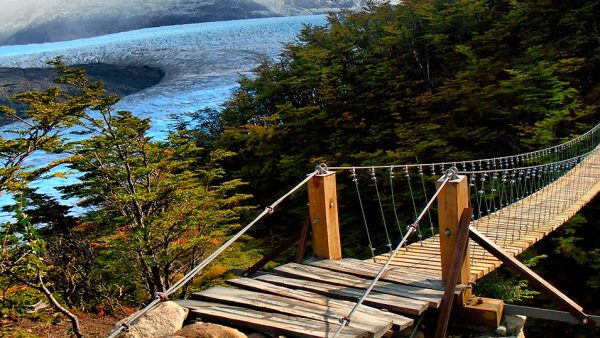 O Circuit Torres del Paine
8 Days / 7 Nights, from/to Puerto Natales
Transfers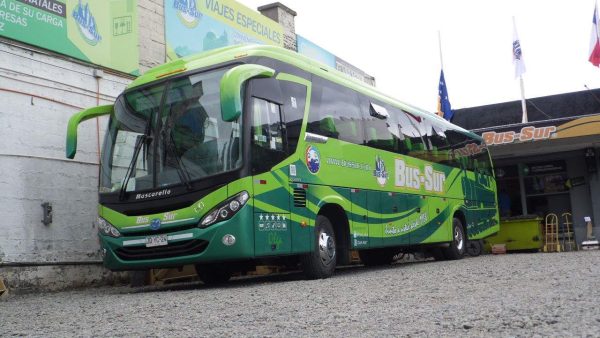 Punta Arenas Airport – Puerto Natales Bus Terminal
Puerto Yungay – Puerto Natales Ferry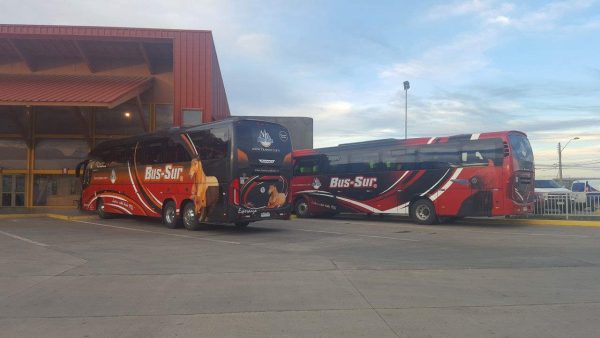 El Calafate (Argentina) Bus Terminal – Puerto Natales Bus Terminal
Ferry Puerto Montt – Puerto Natales